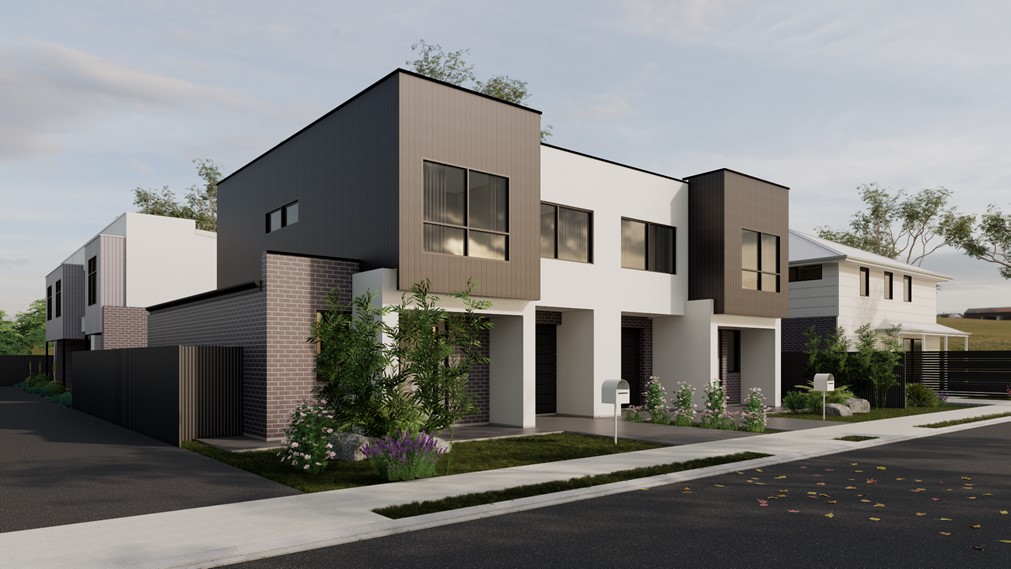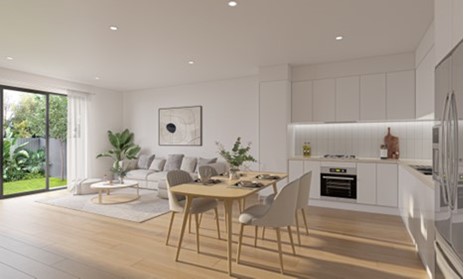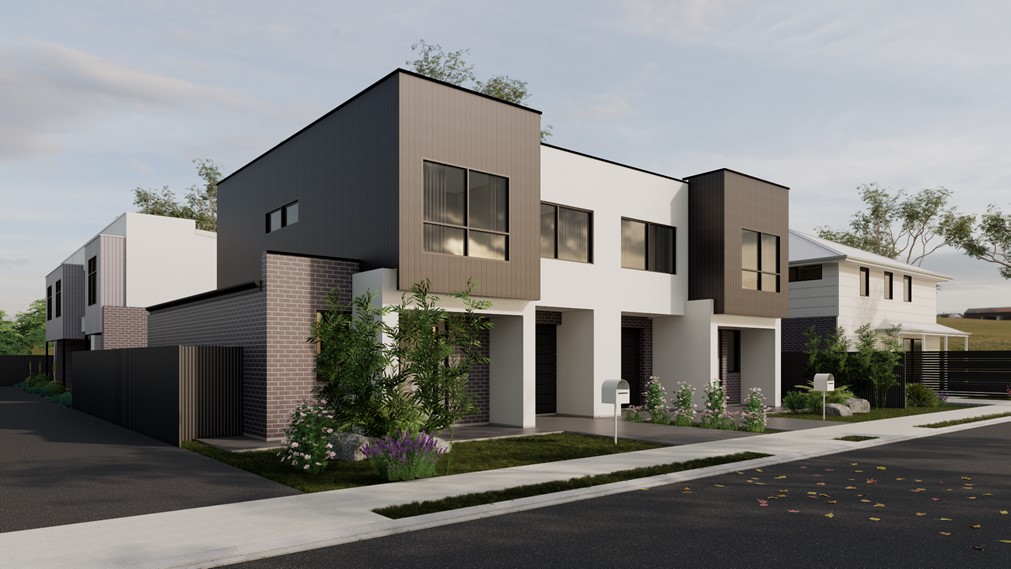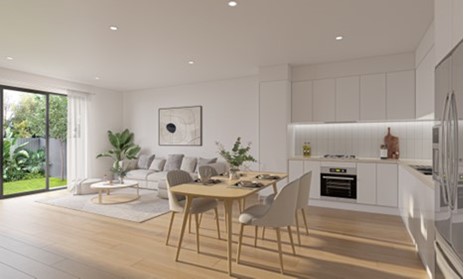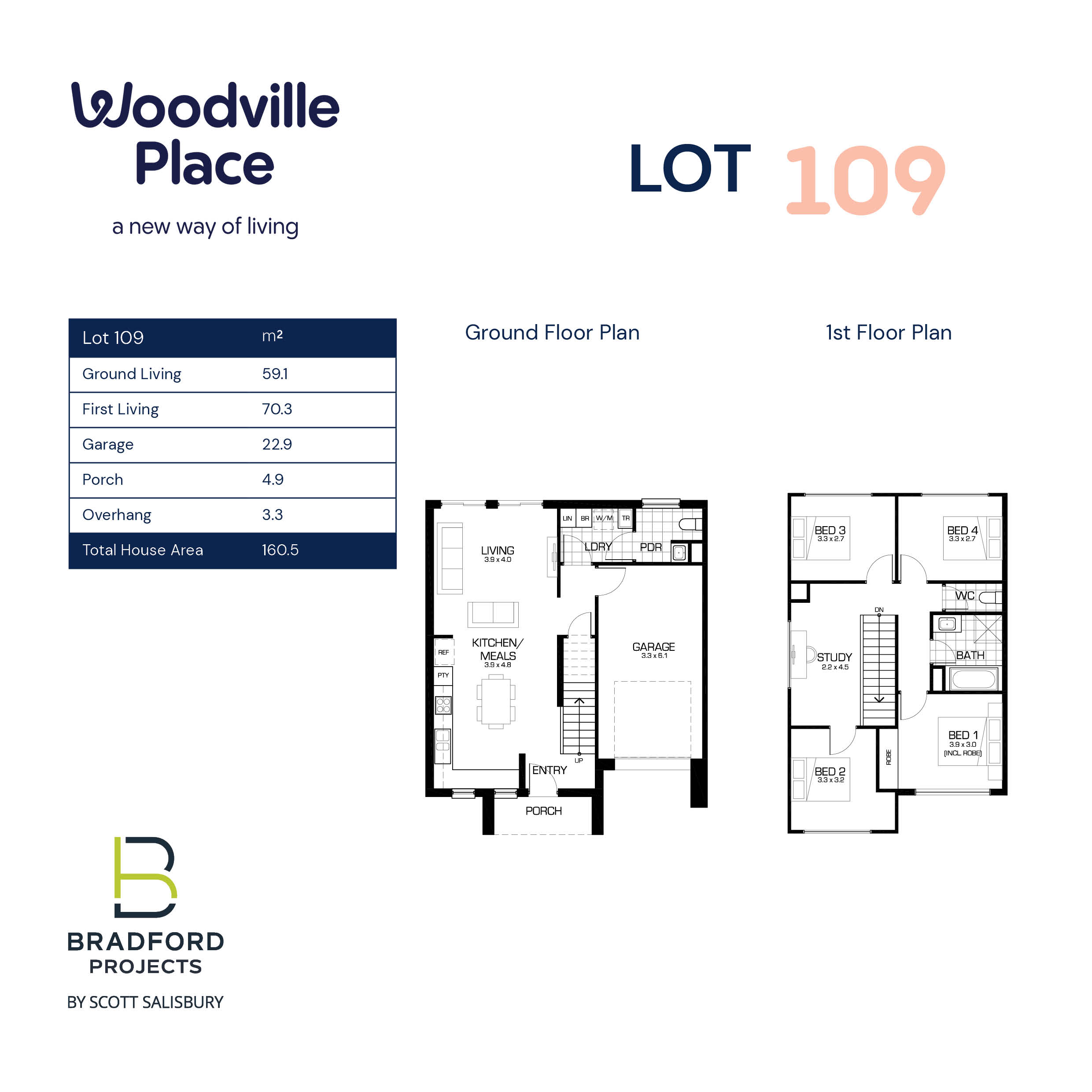 ---
Land Size
175m2
Floor Area
160m2
Bedrooms

4

Bathrooms

1

Carports

1
Contact Sales Agent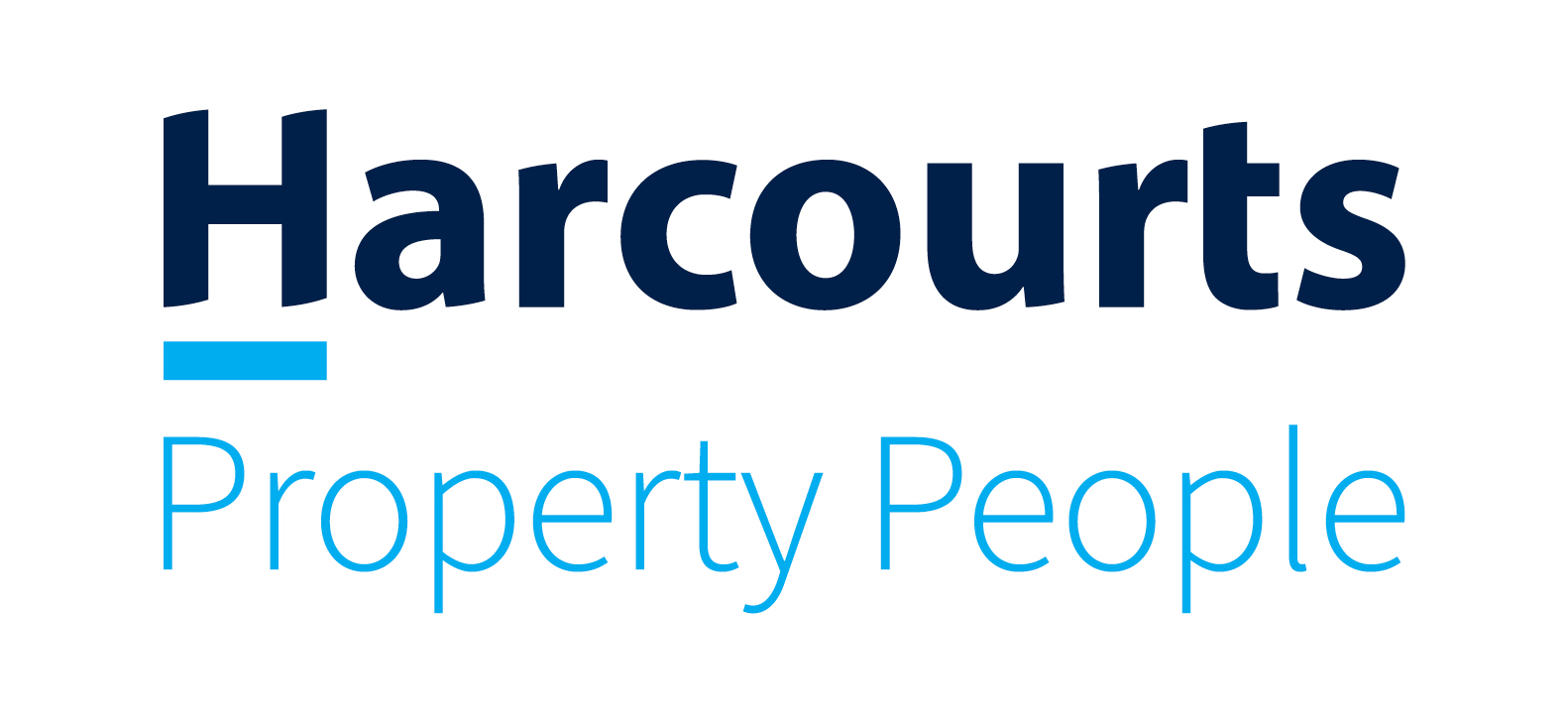 Sale Price $605,000 with repayments based on a $453,750 loan!
HOMESEEKER SA EXCLUSIVE WITH INNOVATIVE FINANCING PROVIDED BY HOMESTART FINANCE
Options to purchase this home:
- This property is only available with a Shared Equity Option loan through HomeStart Finance.
Woodville Place from Bradford Projects by Scott Salisbury
- Eligible First Home Buyers Pay No Stamp Duty.
- $5,000 Deposit and Nothing More to Pay Until Complete.
- $15,000 First Home Buyer's Grant
- Fixed Price Contract.
Introducing Woodville Place, the latest community in Woodville Gardens, brought to you by a joint initiative between SA Housing Authority and Bradford Projects.
Woodville Place offers a range of premium quality, Torrens Titled, low maintenance homes perfectly suited to modern day living and providing a complete, fixed priced property backed by SA's most recognised builder.
Located only 20 minutes from the CBD, Woodville Place offers all the benefits of inner city living - without the high price tag - within a truly accessible suburb which is being transformed with improved walking and cycle-friendly streets, more leafy trees, new recreational spaces and you can be a part of it.
'Woodville Place' has been designed and fitted out with stylish and timeless fixtures, fittings and colour palettes all hand selected by Bradford Projects' Interior Architect.
Features include:
- Torrens Titled
- Fixed Price Contract
- $5,000 Deposit and Nothing More to Pay Until Complete
- Eligible First Home Buyers Pay No Stamp Duty
- Flooring includes timber floor coverings & plush carpets
- 2.7m ceiling heights to lower, 2.4m to upper
- Stainless steel appliances
- Custom designed cabinetry & joinery
- Front landscaping
- Reverse cycle split system air-conditioning
- Hot water system
- Fencing & Paving
- Clothesline & letterboxes
Don't miss this opportunity to access quality and affordable homes from SA's most distinguished builder. You can have peace of mind knowing that you'll have a fixed-price home and a complete turnkey package.
Act quickly for your chance of homeownership and make Woodville Place your home base today.
Images are for illustrative purposes and are only an indication of the finished product. Layouts and internal finishes may differ by residence. Please speak to the agent for further information.
HomeStart Finance
HomeStart Finance specialises in low deposit loans for eligible applicants, including the Starter Loan which is designed to help with upfront costs, and the Shared Equity Option that could boost your buying power without increasing loan repayments and no interest payable. Visit homestart.com.au for more information. Terms, conditions and eligibility criteria apply. Finance only available for residential properties in South Australia.
HomeSeeker SA
This property is available through the state government's HomeSeeker SA program, which provides eligible buyers the opportunity to purchase fixed price homes without competing with property investors. Check if you're eligible for HomeSeeker SA at homeseeker.sa.gov.au/eligibility. Please note that the properties listed on HomeSeeker SA may be offered for sale by third-party vendors. The inclusion of a property on this website does not constitute any recommendation, endorsement or guarantee by the Government of South Australia regarding the property or the terms of any sale. The Government of South Australia is not responsible for the performance of any agreements with third-party vendors and is not a party to any disputes arising from such agreements. It is strongly recommended that you seek independent legal advice before entering into any transaction in relation to a property listed on this website.
Location
-34.865578090012, 138.54838649938
Register your interest with the Sales Agent
Property: Lot 109 Eighth Avenue, Woodville Gardens
By submitting your registration of interest you agree that your details will be shared with the sales agent and they will contact you about this property.