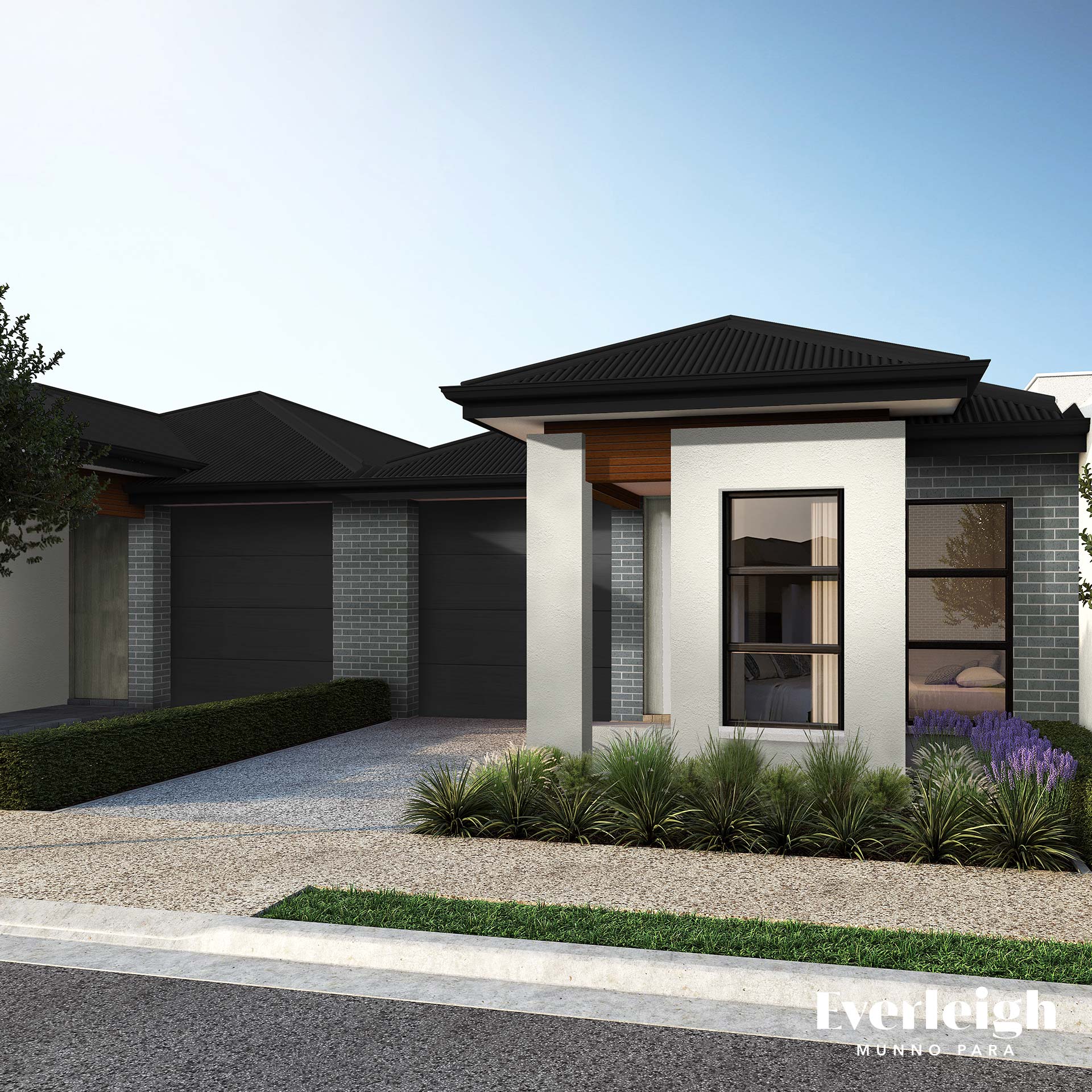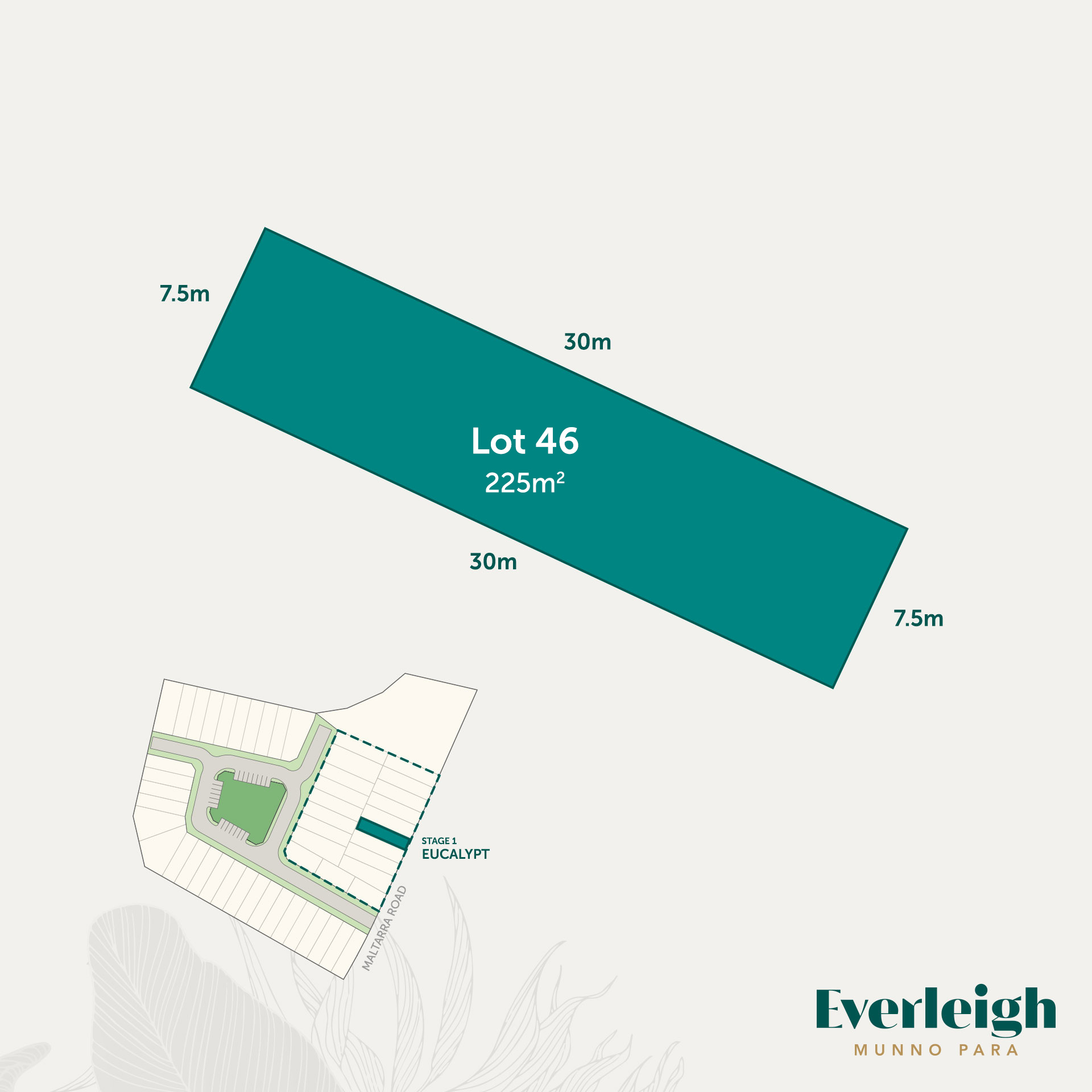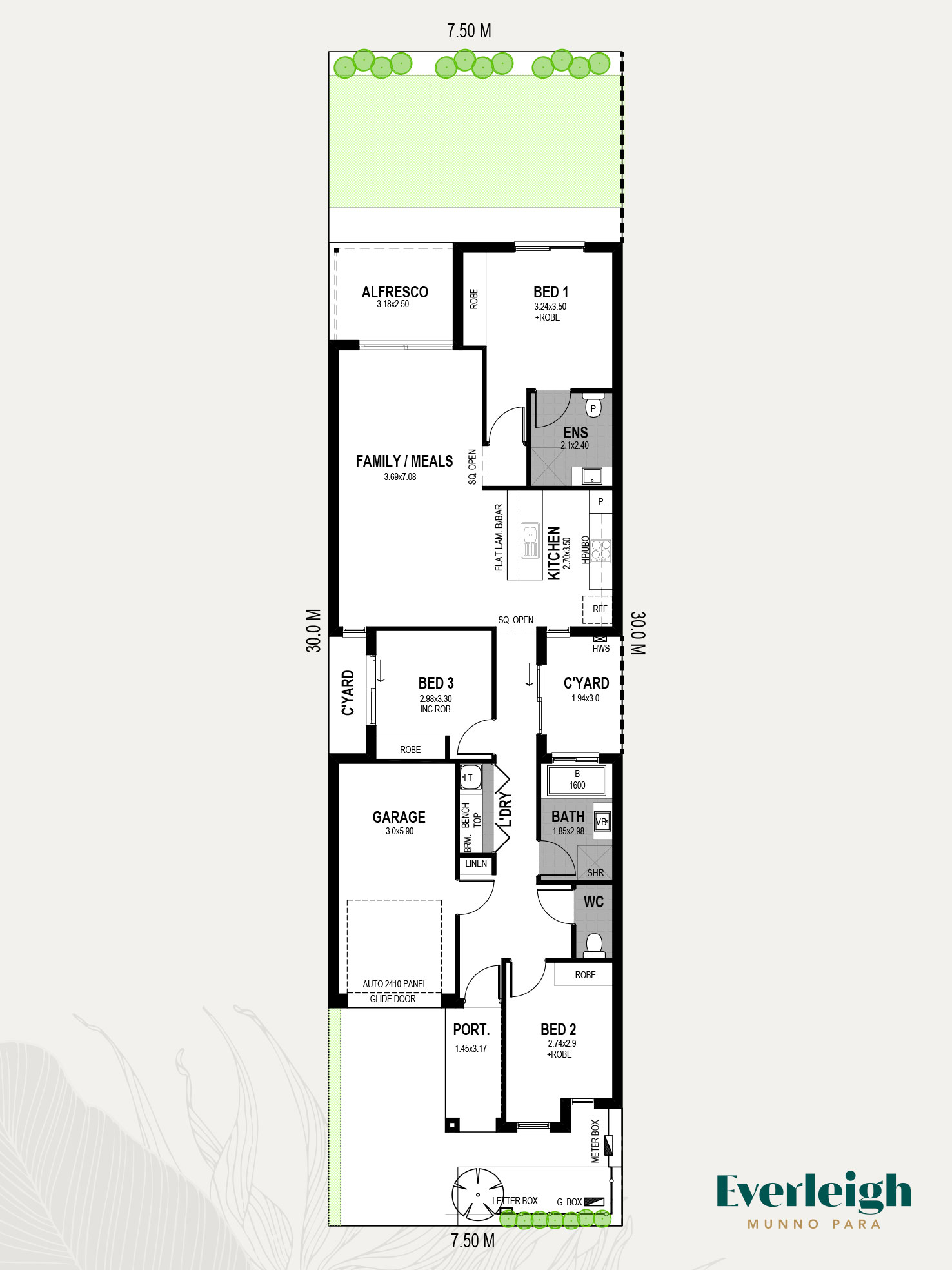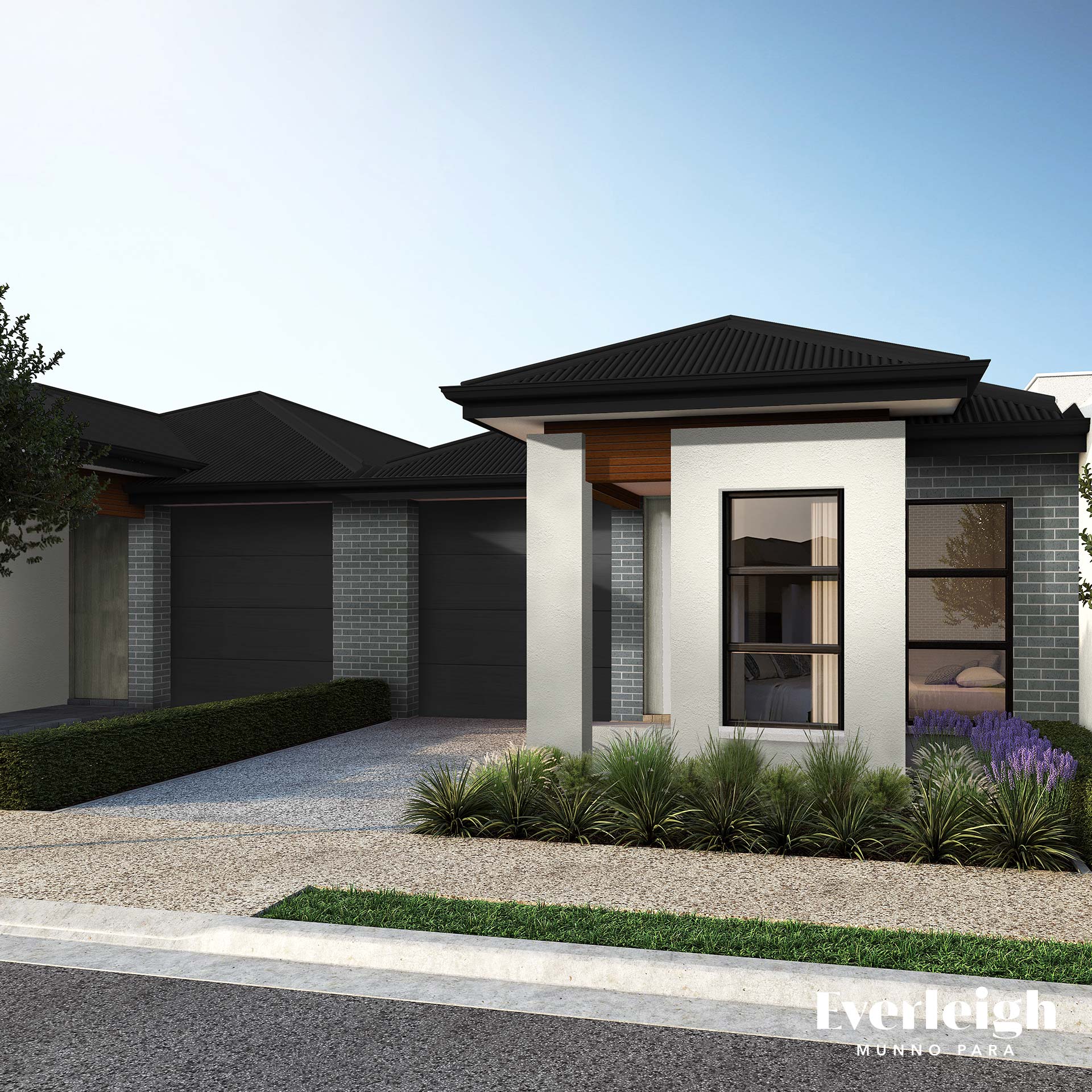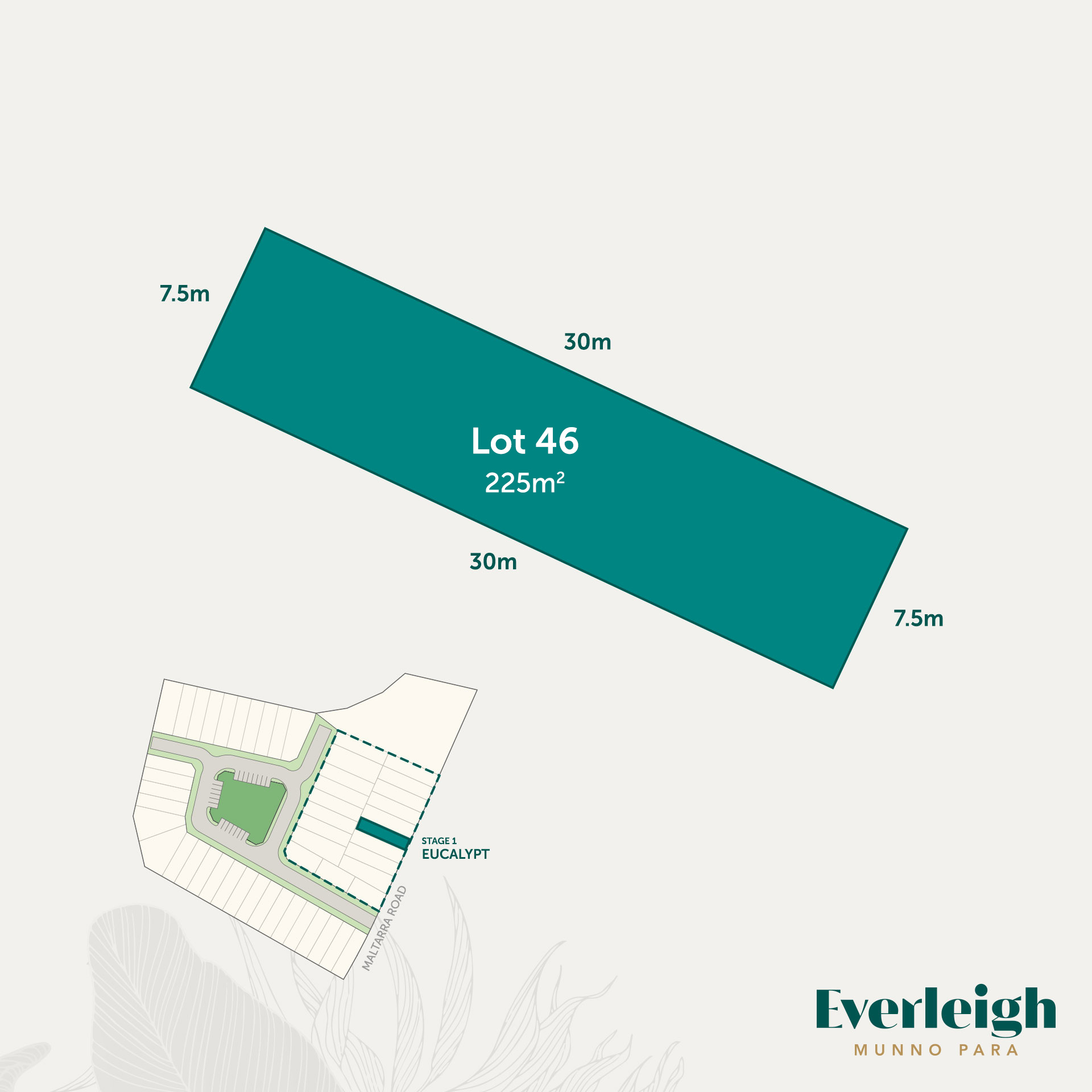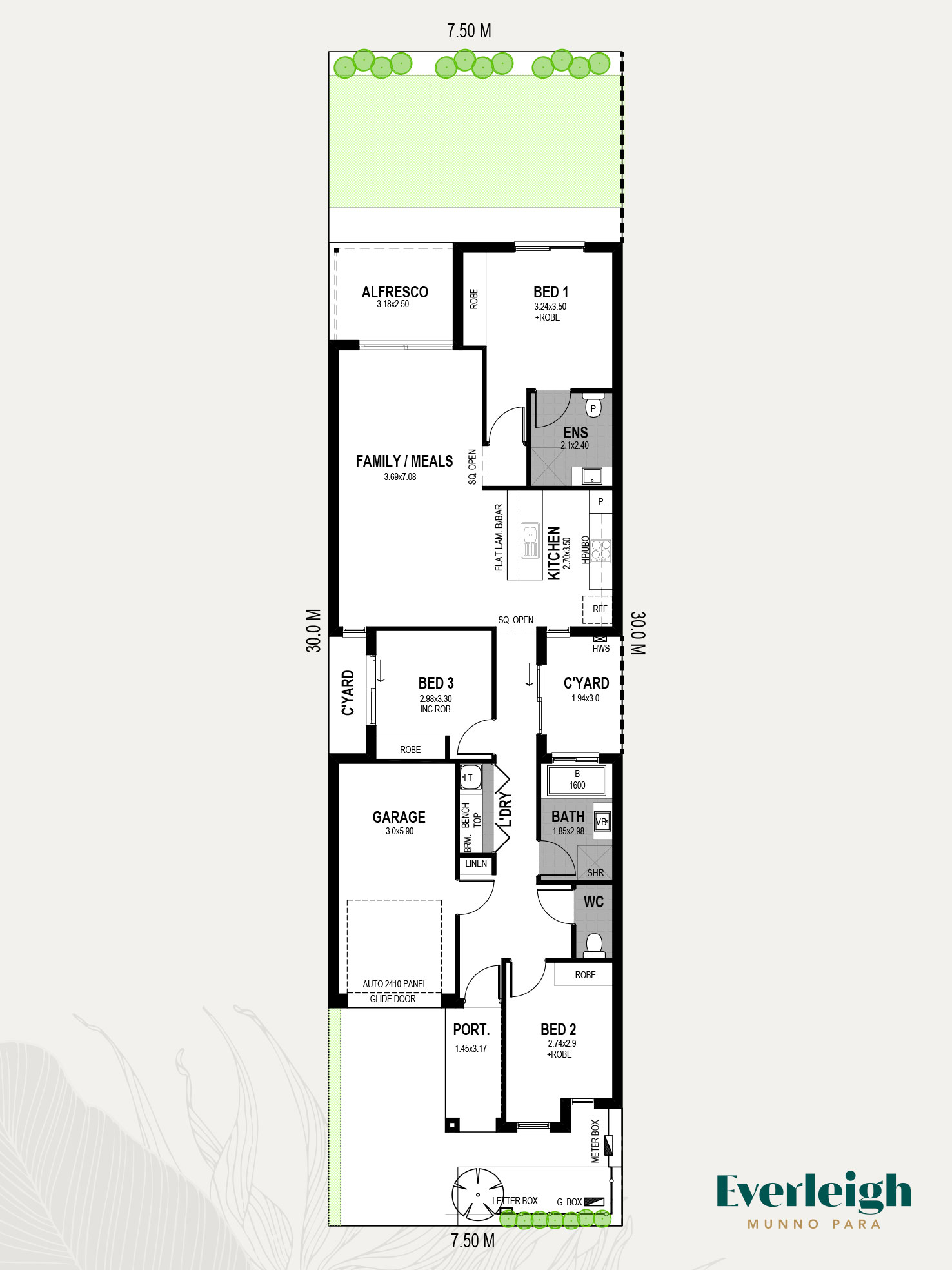 ---
Land Size
225m2
Floor Area
115m2
Bedrooms

3

Bathrooms

2

Carports

1
Everleigh at Munno Para – The Zuri – Timeless elegance
Options to purchase these homes at the sale price of $419,725:
Lender and finance of your choice
Ask HomeStart Finance about reducing your loan repayments with HomeStart's Shared Equity Option.
The Zuri boasts a contemporary but classic façade that evokes a sense of timeless elegance.  Low maintenance living at its best – the Zuri offers the best lifestyle for all family dynamic. 
At Everleigh you have the opportunity to secure an affordable, fixed price house and land package within the growing northern suburb of Munno Para.
You have the choice of up to three different facades, specific to your desired allotment and the option to choose from three carefully curated interior colour schemes; latte, maple & iron.  
Everleigh is a partnership between the South Australian Housing Authority and Fairmont Projects, where all properties will be available to those who qualify via HomeseekerSA. 
To see if you are eligible, please visit liveateverleigh.com.au/eligibility or https://www.homeseeker.sa.gov.au/buying-a-home/homeseeker-sa-eligibility
Everleigh has been designed to create a desirable balance of quality new homes and open spaces, with many homes positioned facing the central reserve.
Located within the established suburb of Munno Para, this development is an ideal place to suit many lifestyles and family dynamics.
The Munno Para Railway Station is a 700m walk from Everleigh. Located on the Gawler line, it is a 20 minute train ride to Adelaide station.
The neighbouring 'Munno Para Primary School' is walking distance and supports approximately 340 students across 18+ classes.
With easy access to the northern expressway only being minutes from Everleigh (5kms down the road) and only a 40 minute commute to the Adelaide CBD. Travelling to and from work has never been easier.
Munno Para Shopping Centre and Elizabeth City Centre as just minutes away, as well as a variety of local specialist shops. 
Construction commencement anticipated for July 2023
All dimensions and room sizes are approximate and may not be to scale. Plans and elevations are for illustration purposes only. 
HomeSeeker SA
This property is available through the state government's HomeSeeker SA program, which provides eligible buyers the opportunity to purchase fixed price homes without competing with property investors.  Check if you're eligible for HomeSeeker SA at www.homeseeker.sa.gov.au/eligibility
Location
-34.671612024246, 138.6988784916
Register your interest with the Sales Agent
Property: Lot 46 Maltarra Road, Munno Para
By submitting your registration of interest you agree that your details will be shared with the sales agent and they will contact you about this property.