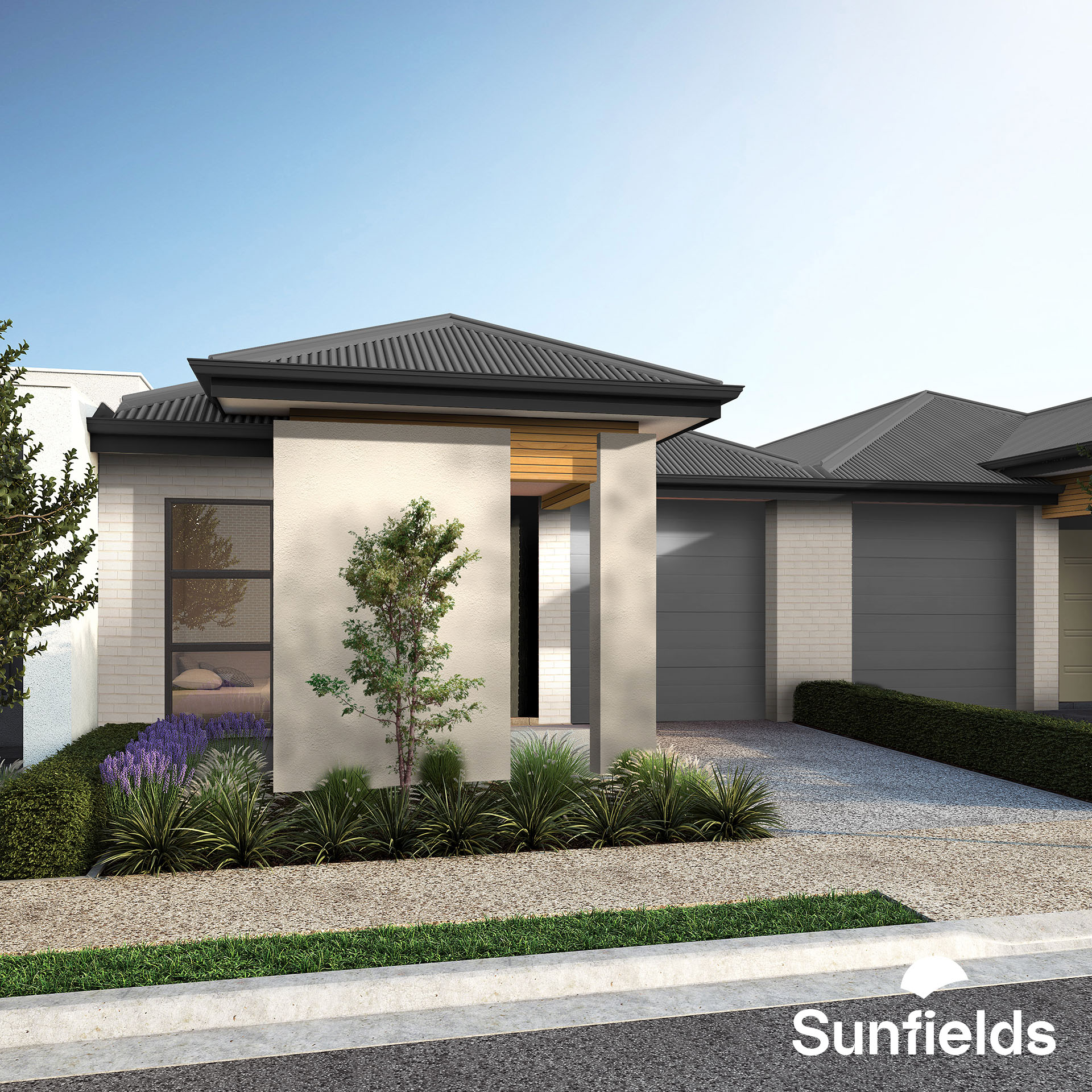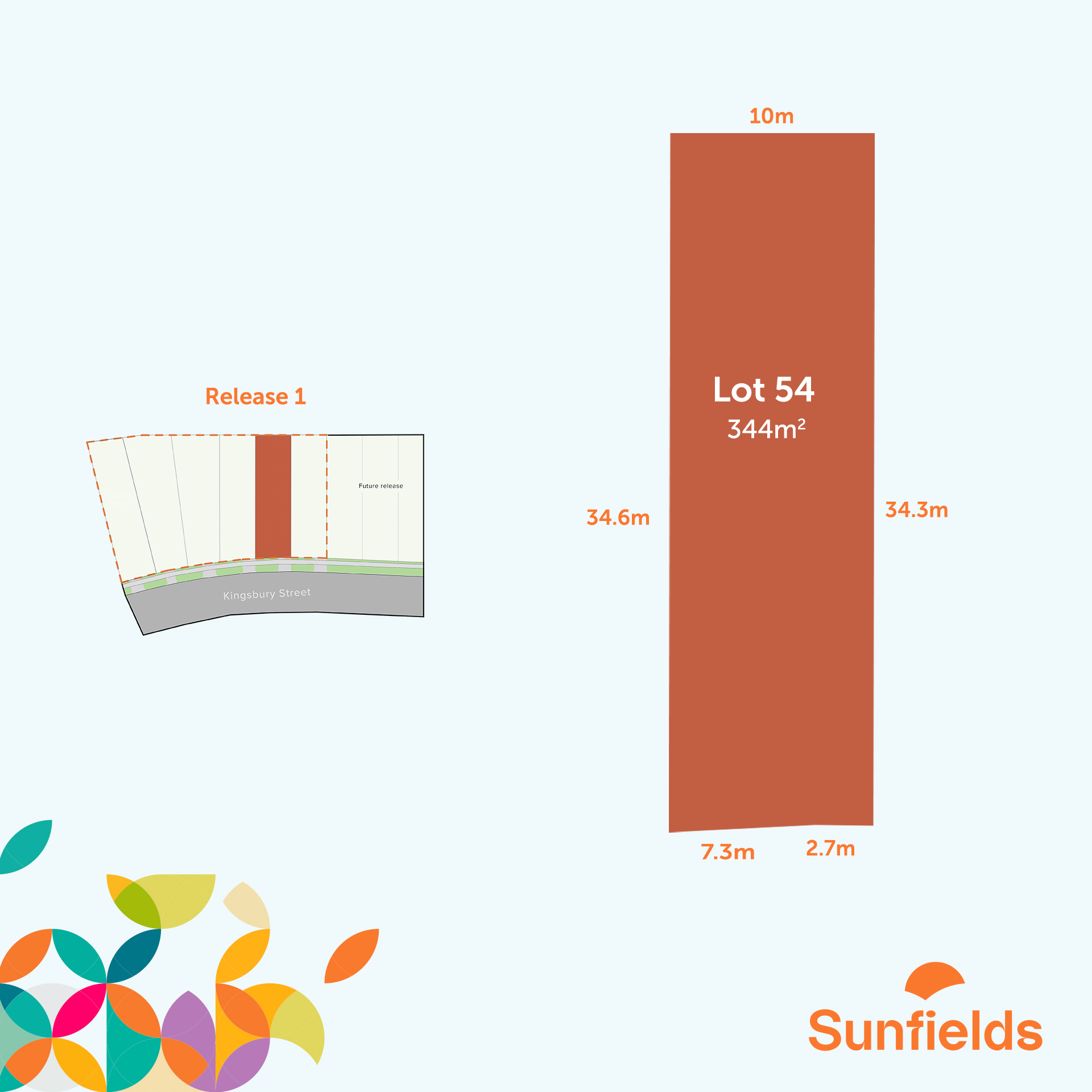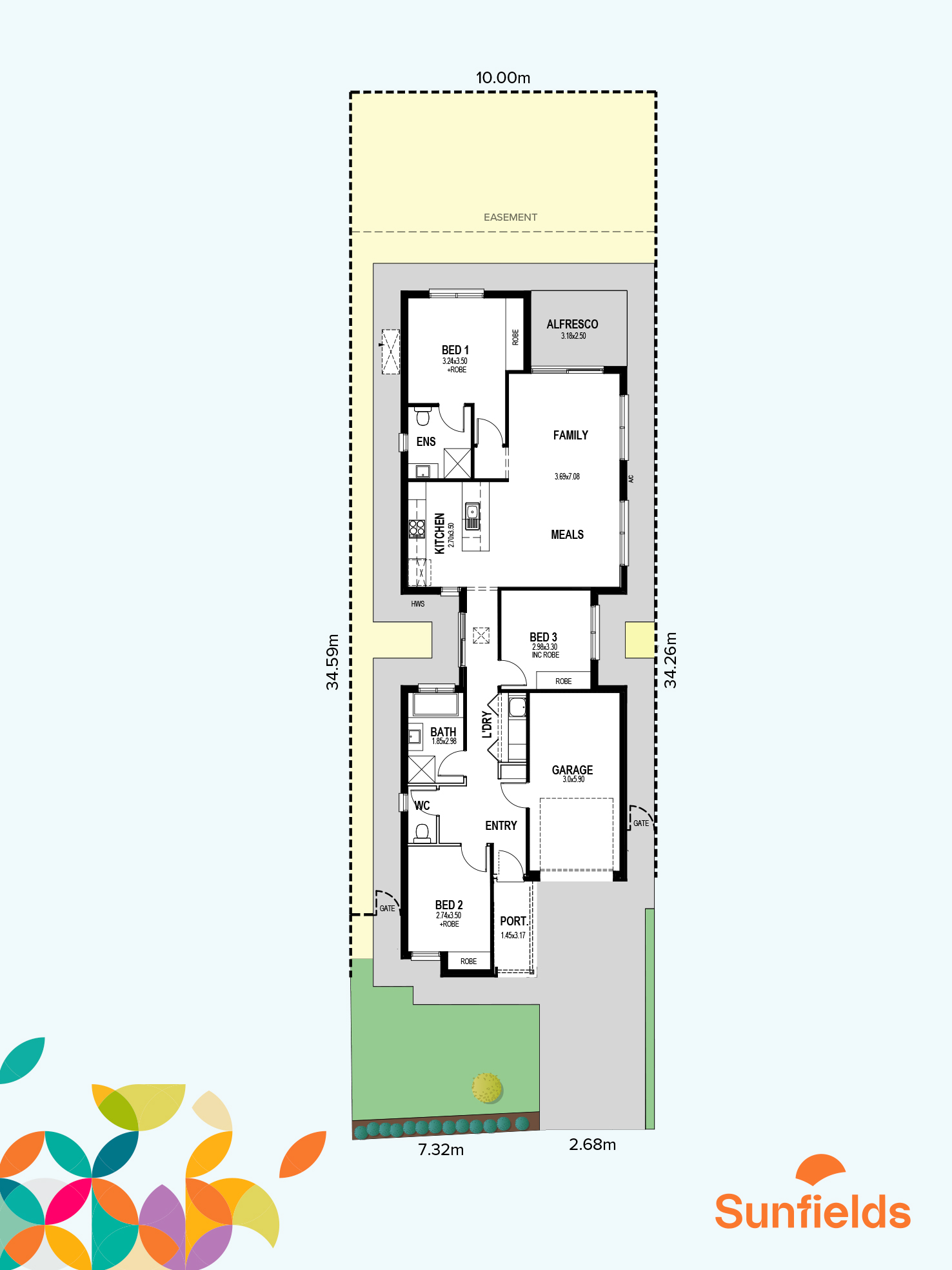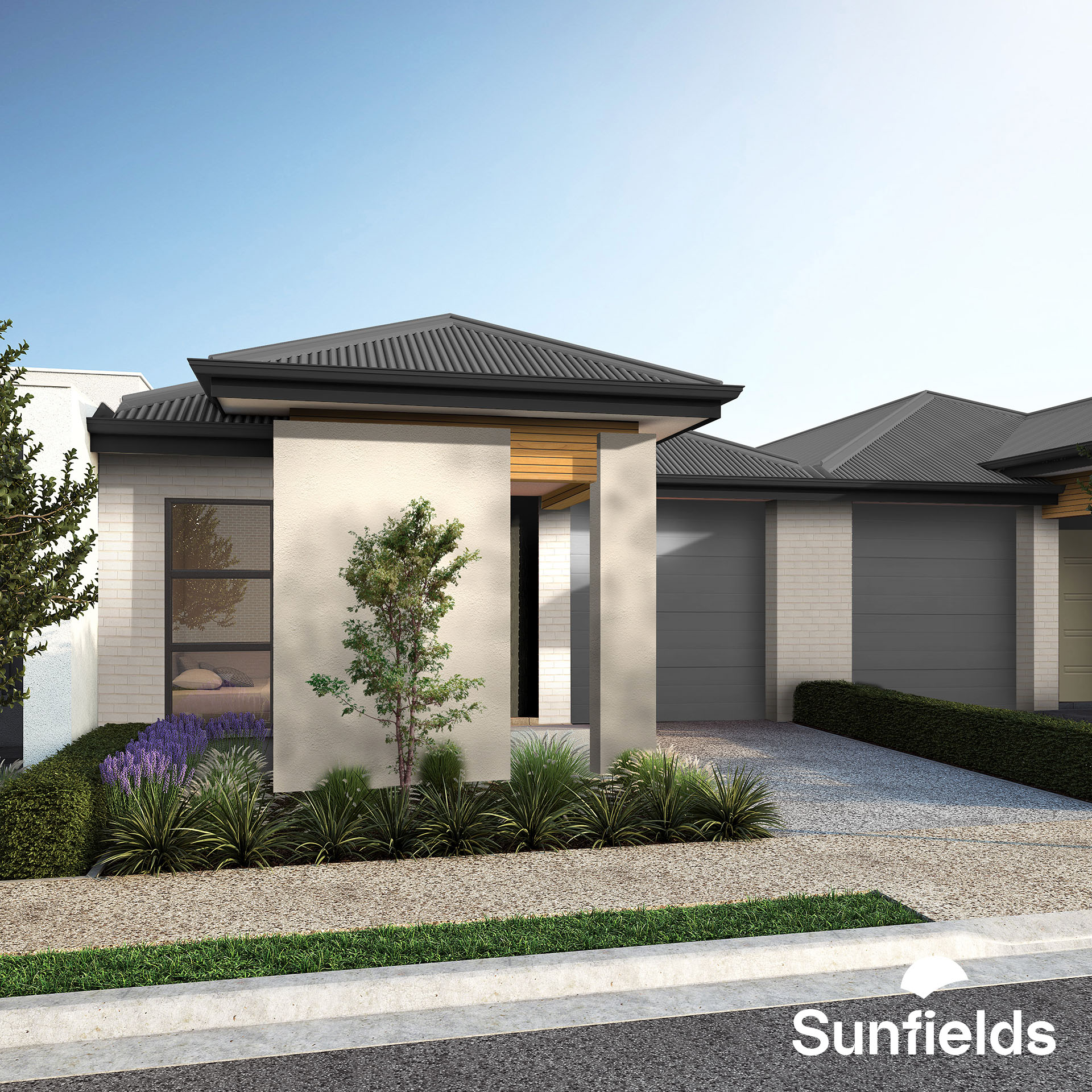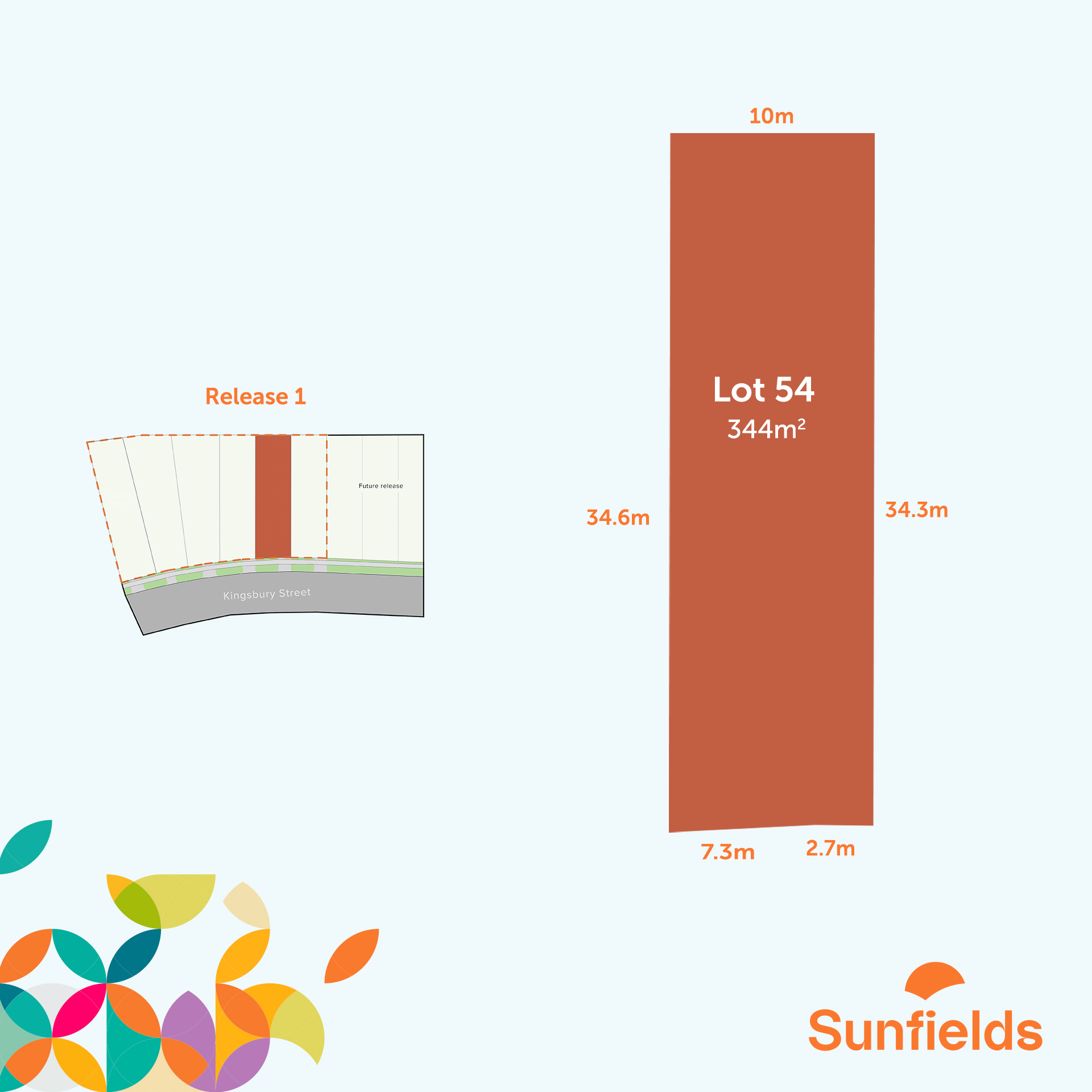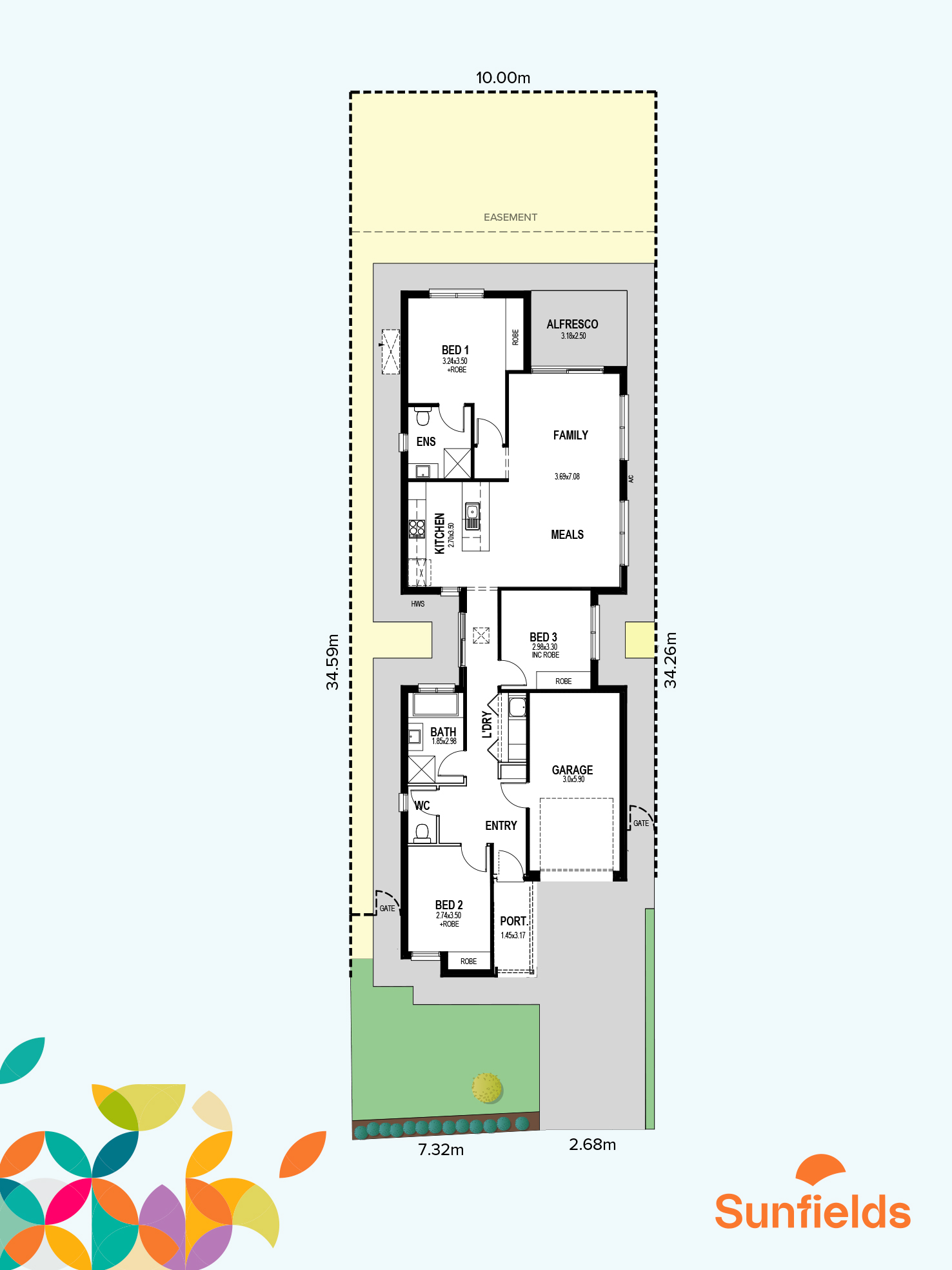 ---
Land Size
344m2
Floor Area
151m2
Bedrooms

3

Bathrooms

2

Carports

1
Contact Sales Agent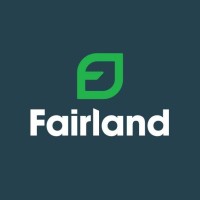 $3k no more to pay – buying a home has never been easier at Sunfields
Options to purchase this home at the sale price of $428,000:
- Lender and finance of your choice; or
- Ask HomeStart Finance about reducing your loan repayments with HomeStart's Shared Equity Option.
Compact but striking, the Aria B features a stylish façade, perfectly balanced with a mix of contrasting materials. Low maintenance living at its best – the Aria B offers the best lifestyle for all family dynamics. 
At Sunfields you have the opportunity to secure an affordable, fixed price house and land package within the growing northern suburb of Davoren Park. 
The Kingsbury 1 release is an affordable housing opportunity where buyers are able to secure a home with a $3,000 deposit with the balance paid on completion.
This home is currently under construction and is anticipated to be ready to move in for August 2024. 
Featuring many desirable inclusions, this home comes complete with a 7-star energy rating including solar panels, downlights, split system and laminate timber flooring to main living area, ceiling fans to bedrooms, 2.7m ceilings, driveways, fencing, front landscaping, 600mm appliances.
Sunfields is a partnership between the South Australian Housing Authority and Fairmont First, where all properties will be available to those who qualify via HomeseekerSA. 
To see if you are eligible, please visit sunfields.com.au or homeseeker.sa.gov.au/eligibility.
Sunfields offers an opportunity to buy a new home within Davoren Park. Designed with affordability and accessibility at its core, this new range of homes offers the perfect blend of convenience and comfort. With education on your doorstep and seamless commuting with a train station just minutes away, Sunfields is an ideal place to suit many lifestyles and family dynamics.
All dimensions and room sizes are approximate and may not be to scale. Plans and elevations are for illustration purposes only.
HomeStart Finance
HomeStart Finance specialises in low deposit loans for eligible applicants, including the Starter Loan which is designed to help with upfront costs, and the Shared Equity Option that could boost your buying power without increasing loan repayments and no interest payable. Visit homestart.com.au for more information. Terms, conditions and eligibility criteria apply. Finance only available for residential properties in South Australia.
HomeSeeker SA
This property is available through the state government's HomeSeeker SA program, which provides eligible buyers the opportunity to purchase fixed price homes without competing with property investors. Check if you're eligible for HomeSeeker SA at homeseeker.sa.gov.au/eligibility. Please note that the properties listed on HomeSeeker SA may be offered for sale by third-party vendors. The inclusion of a property on this website does not constitute any recommendation, endorsement or guarantee by the Government of South Australia regarding the property or the terms of any sale. The Government of South Australia is not responsible for the performance of any agreements with third-party vendors and is not a party to any disputes arising from such agreements. It is strongly recommended that you seek independent legal advice before entering into any transaction in relation to a property listed on this website.
Location
-34.692706136739, 138.66078228959
Register your interest with the Sales Agent
Property: Lot 54 Kingsbury Street, Davoren Park
By submitting your registration of interest you agree that your details will be shared with the sales agent and they will contact you about this property.